Producer
Carole King:
Touch the Sky (Capitol 1980)
Pearls: Songs of Goffin and King (Capitol 1981)
One to One (Atlantic 1982)
Eliza Gilkyson:
Pilgrims (Gold Castle 1987)
Legend of Rainmaker (Gold Castle 1989)
Hard Times in Babylon (Red House 2000)
Lost And Found (Red House 2002)
Land Of Milk & Honey (Red House 2004)
Paradise Hotel (Red House 2005)
Your Town Tonight (Red House 2007)
Beautiful World (Red House 2008)
Iain Matthews:
Walking a Changing Line (Windham Hill 1988)
Pure and Crooked (Gold Castle 1990)
Skeleton Keys (Mesa Blue Moon 1993)
The Dark Ride (Watermelon 1994)
God Looked Down (Watermelon 1996)
Will Sexton: Keep To Myself (Zoo Entertainment 1991)
David Halley: Broken Spell (Dos/Antones 1993)
Gillman Deaville: Ways to Fly (Flying Fish 1994)
Mr. Rocket Baby: Make Believe (Crystal Clear 1994)
Plainsong: Voices Electric (Line 1994)
Sara Hickman: Necessary Angels (Discovery 1994)
Hamilton Pool: Return to Zero (Watermelon 1995)
Eric Taylor: Eric Taylor (Watermelon 1995)
Kris McKay: Things That Show (Shanachie 1996)
dizzybloom: dizzybloom (Hourglass 1997)
Amy Atchley: Speeding (1999)
Mark Stanley: Scrapbook (Green Hills 1999)
Tom Ovans:
The Beat Trade (Pinnacle 1999)
Still In This World (Evangeline 2001)
Tombstone Boys Graveyard Girls (2003)
Christy Claxton: Out of Nowhere" (Lavendar Lounge 2000)
Emily Lord: Rear View Mirror (Jungle Queen 2000)
Oddibe: Oddibe (Giant Monkey 2001)
Elizabeth Rice: The Wishing Tree (Ruby Slipper 2001)
J-200: Trip From Grace (Loose Booty 2001)
Ezra Thomas: The Weight Of Being (Buck Fifty 2002)
Tom Russell:
Modern Art (HighTone 2003)
Hotwalker (HighTone 2005)
Love and Fear (HighTone 2006)
ATASH : Republic Of Love (Ars Mundi 2003)
Pieces Of East: Shadowbox (2003)
Kerry Polk: Hard Top Jubilee(2004)
Colin Gilmore: The Day The World Stopped and Spun The Other Way (Squirm 2004)
Wishing Chair: Underdog(2005)
The Hoyle Brothers:
Back To The Door (Loose Booty 2004)
One More Draw(Loose Booty 2006)
The Flying Club: Far and Away (Instrument Flight 2006)
The Alice Rose: Phonographic Memory (2007)
Elana James:
Elana James (2007)
Black Beauty (2015)
Ben Mallott : Look Good Feel Good (2008)
Rain Perry:
Cinderblock Bookshelves (2008)
Internal Combustion (2010)
Men (2013)
Denice Franke : Gulf Coast Blue (2008)
Underdriven: Underdriven (2008)
Kimbo: Spokes (2008)
Christene LeDoux: Dust and Branches (2008)
Noelle Hampton : Thin Line (2009)
Danny Schmidt : Instead The Forest Rose To Sing(2009)
Hot Club Of Cowtown : Wishful Thinking (2009)
Charlie Faye: Wilson St. (2009)
Will Sexton: Move The Balance (2011)
Trent Gentry:
Trent Gentry (2011)
Red (2013)
Wheeler Brothers: Portraits (2011)
Audrey Auld: Come Find Me (2011)
Sean Taylor:
Love Against Death (2011)
Chase The Night(2013)
The Only Good Addiction is Love (2015)
Melissa Crabtree: The Day I Fell In The Water (2012)
Bryan Ovenell: Wheelhouse (2012)
B. Sterling: Searching Through The Changes (2012)
Slaid Cleaves: Still Fighting The War (2013)
Donna Lynn Caskey: Nameless Heart (2014)
Machine Don't Lie (2014)
Bobby Long: Ode To Thinking (2015)
Recording, Mixing, & Mastering
Ani DiFranco, Brandi Carlile, Davíd Garza, Dexter Freebish, Shawn Colvin, The Gourds, The Heartless Bastards, The Low Anthem, Henry Kaiser, Juliana Hatfield, The Mother Truckers, Sister Seven, Doyle Bramhall Jr., Daniel Johnston, Eric Johnson, Jimmie Vaughan, Jimmie Dale Gilmore, Marcia Ball, Tish Hinojosa, Robert Earl Keen, Kelly Willis, The Luminarios, Rich Hopkins, Junior Brown, Grand Champeen, Mother Truckers
Musician
Instruments Played: drums, percussion, bass, acoustic and electric guitar, piano, Hammond organ, lap steel, dobro, mandolin, mandola, octave mandolin, bouzouki, accordian, oud, banjo, pennywhistle, harmonica, vocals and a little clarinet.
30 years experience, including extensive touring and session work with Carole King (featured on six Carole King records), Iain Matthews, Ani DiFranco and Dan Fogelberg.
Singer / Songwriter
25 years experience singing lead and writing for various bands, including Navarro, with which two records for Capitol were recorded and released;
"LISTEN" (1977) and "STRAIGHT TO THE HEART" (1978)
Back up vocals with Joe Ely, Dan Fogelberg and Carole King.
Two years writing for CBS Songs publishing, 1986-87.
Recording and performing with Hamilton Pool on Watermelon Records.
Mark Hallman Mixing & Mastering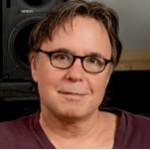 Already recorded but would like to have Mark Hallman Mix & Master your recording? Visit
Mark Hallman Mixing & Mastering
to learn more about working directly with a true recording legend.